Party video games are crowd pleasing games that generally require a party of 2 or more to enjoy.  These make for a great gift option for:
kids (make sure to ask parents first in case)
social gamers (gamers that enjoy multiplayer games online and in-person)
people who enjoy Game Night
people who often host game nights
The only thing with these as a gift is you have to know what console/platform to get the game for, e,g., PC, PS4, Nintendo Switch, Xbox One, etc.  Here are a list of suggested party games which will continuously be updated so check back here for new party video game ideas:
Overcooked/ Overcooked 2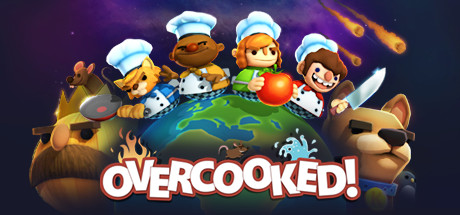 Overcooked is a fun party game with cute characters that can be single player but is best with 2-4 players.  This is especially fun for competitive people who like addicting culinary games such as diner dash.  Players have to complete recipes to serve to hungry diners as fast as they can in a limited amount of time. The story portion of the game is co-op but there is also an option to play versus (e.g., 2v2).  This game will test relationships!  My husband gets mad at me all the time but it's all in good fun.  Overcooked is available at approx. $40 for Nintendo Switch and approx. $30 on Playstation 4 and Xbox One, as well as approx. $17 on Steam: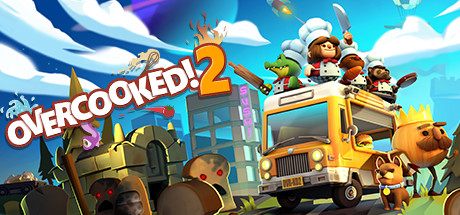 Recently Overcooked 2 was released and it is just as fun as the first.   Similar to the first, Overcooked 2 is a co-op for 2-4 players but there is also a versus and arcade mode. In addition to new recipes to cook, there are some interesting new features in Overcooked 2, such as the ability to throw food as well as online multiplayer.  The online multiplayer option is especially interesting because it allows players to co-op together online so you don't have to play with people on the same couch.  My husband is especially happy about this option because now I can play with friends online instead of forcing him to play with me (they have to be on the same platform i.e., if I'm playing on PS4 I can only play with other PS4 players)! Overcooked is available at approx. $40 for Nintendo Switch and approx. $30 on Playstation 4 and Xbox One, as well as approx. $25 on Steam:
  
Mario Party
Mario Party games are specific to Nintendo, but if the person has a Nintendo console such as a Wii or Switch, this is classic hours of family friendly fun.  The Mario Party games are usually a board game set up and players can choose to be a character from the Super Mario world.  There's a dice that rolls each player's move and tons of mini games to play depending on the fate of each roll.  The mini games are super fun, especially with the functionality of movements from the controllers on Wii and Switch platforms.  This is a must-have game for anyone with a Switch.
The latest version, Super Mario Party, is coming out on Nintendo Switch on October 5, 2018 for approx. $60:
Mario Kart
Nintendo really uses the Mario franchise well in having great classic family friendly games and carrying them across each new platform that comes out.  Mario Kart is another classic game that allows 4 players to play locally, and race their favorite Mario brothers characters.  For someone who has a Switch this is another must-have game.  This game was released in April 2017 in the US and so it's a little cheaper now at approx. $45.
Jackbox Party Pack Games
Jackbox Party Pack is like having a variety of board games, but digitally.  Rather than controllers, users use their smart phones/ devices to login to jackbox.tv and use their device to play the games.  Since the games are played on smart phones/ devices, the number of players for a game are usually higher approx. 2-8 players but some games are as many as 1-100 players!  That's for a real party!
The games vary across party packs, but generally there's some form of trivia game, a form of game where users make up answers/ phrases for comedic enjoyment, and some pictionary-esque game.  Currently there are 4 party packs released, and they are available on most platforms, e.g.,  Playstation 4, Xbox One, Steam/PC, Nintendo Switch, Amazon Fire TV, Apple TV/Ipad, etc. for approx. $25.  This is a little trickier to gift because the gift is in the form of a digital code for the platform. To gift this, you can purchase the download code and write it or print it to include in a card.
The latest is Jackbox Party Pack 4:
Personally, my favorite party pack so far has been Jackbox Party Pack 3 for the Murder Trivia Party and Quiplash games:
The original Jackbox Party Pack is pretty good too with the original You Don't Know Jack trivia game and Drawful which is a super fun pictionary type game.