Jewelry dishes/ plates or ring holders are a great token gift for a newly engaged bride to hold the new bling.  Jewelry dishes/ ring holders don't take up too much space and are a nice gesture of thoughtfulness and excitement for the upcoming wedding.  These are handy for taking off jewelry to do dishes or anything else that would not be good for the jewelry.  I personally keep one in the kitchen so I can take off my rings before dishes or cooking with meat and one in the bedroom so I can remove jewelry so they don't lose their luster from harmful chemicals in soaps.  In addition to a newly engaged bride, jewelry trays / ring holders also are great for:
stocking stuffers
hostess gift
bridesmaid gift
housewarming gift
someone who loves jewelry
I was out today and saw these cute jewelry dishes from Forever 21 for less than $10 – I hadn't realized they started selling home accessories! I especially like the cute cat dish.
Here are some additional jewelry dish finds:
I'm a big fan of dual purpose things, and especially like jewelry holders that are not obviously for that purpose.  I received an elephant ring dish when I got engaged.  It's no longer available from Pottery Barn but it is similar to this one:
The Painted Press has a wide selection of jewelry dishes. What I love about these are you can personalize the dish or you can choose from their already great designs customized for initials, constellation signs, states, etc.  From what I've seen these dishes range under $20:
Kate Spade has some nice simple options.  I especially like this dish for a bride-to-be ($20):
Some more options from Kate Spade that are a bit more blingy and fitting for someone's new ring(y) – rhymes. Approx. $30-$40.
Anthropologie has some great options and cool inconspicuous ring holders that double as simple room decor.  These range from $16-$25.  Some of these options are made even better if the person you are shopping for likes a particular animal (e.g., cat lady) or a city has a special meaning, or even to get monogrammed with their initial or initial of their new last name.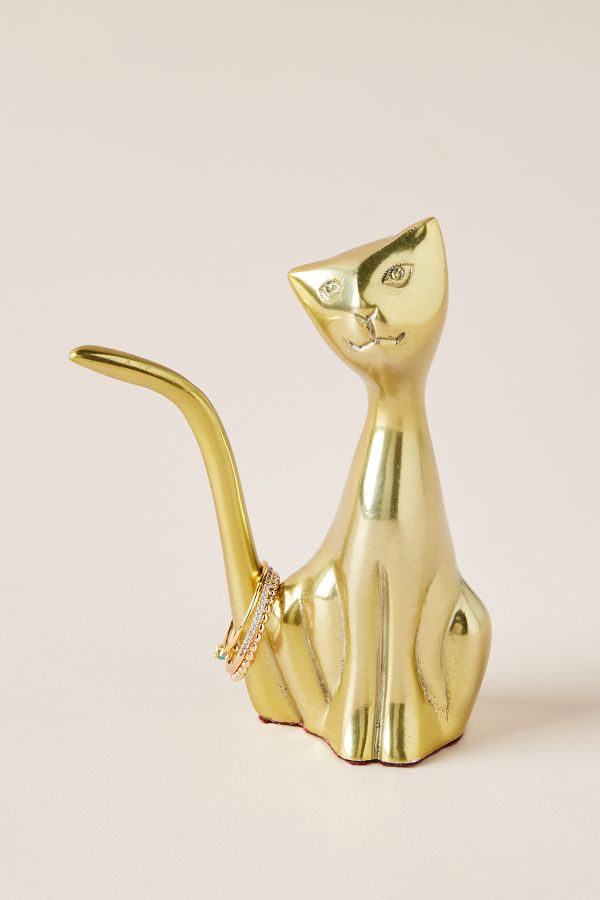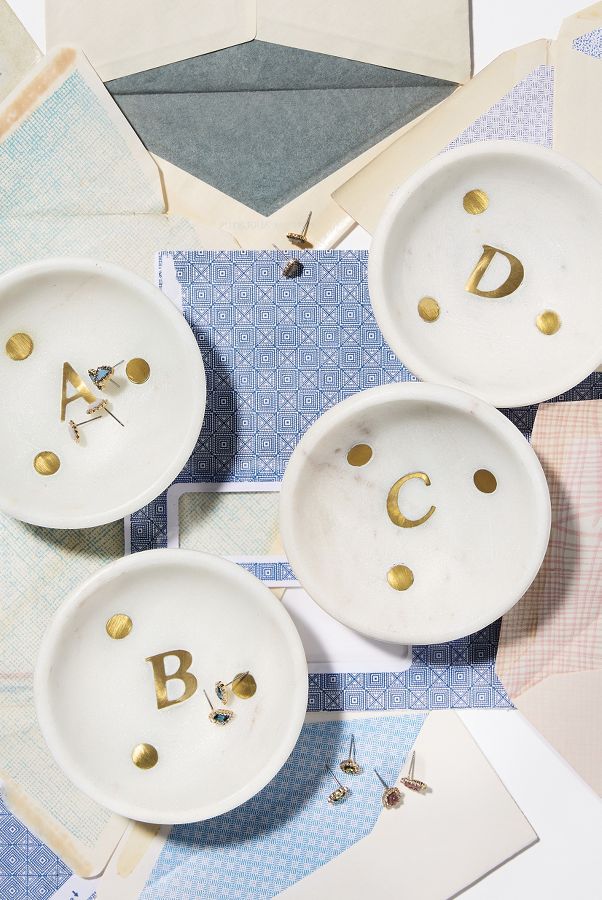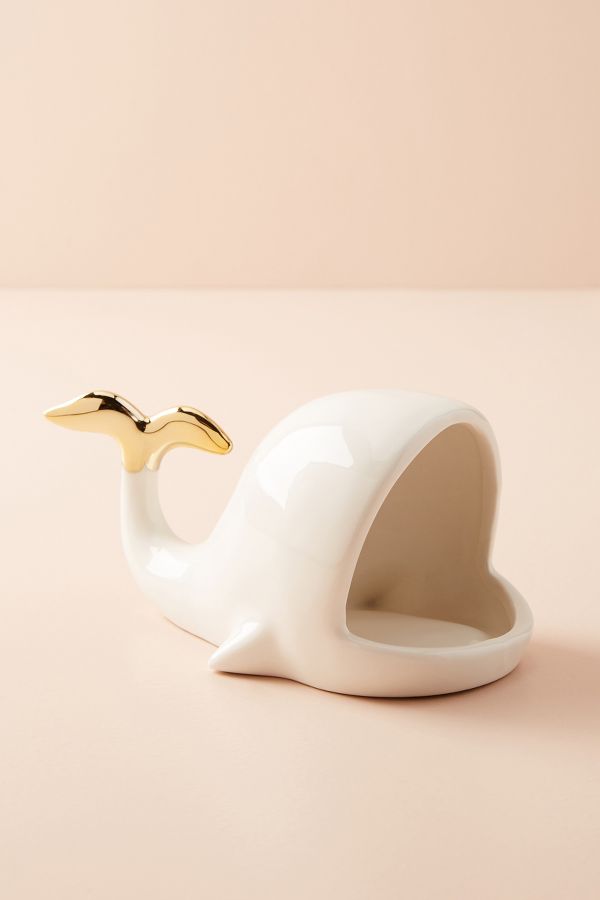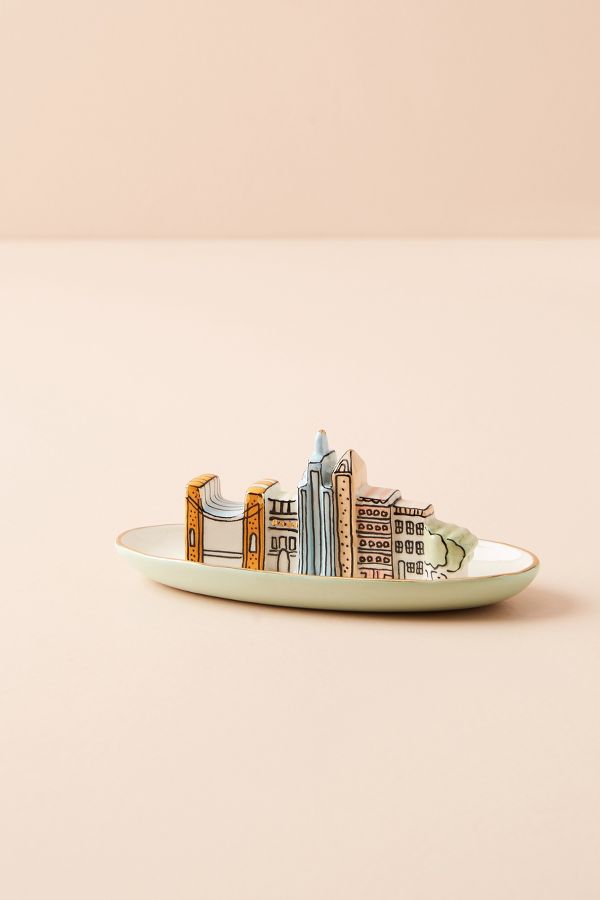 This is a cute option for his and hers:
Pottery Barn used to sell ring holders but West Elm still has a few simple ones:
Target has a couple cheaper options for as low as approx. $5:
There are plenty of options on Amazon as well. Here are a few of my favorites (again, you'll notice I prefer jewelry trays that are not obviously for that purpose and can double as decor).  These range from approx. $15 – $20: